Covid-19 School Response Plan & Control Measures
Our detailed response plan is available to download below.
---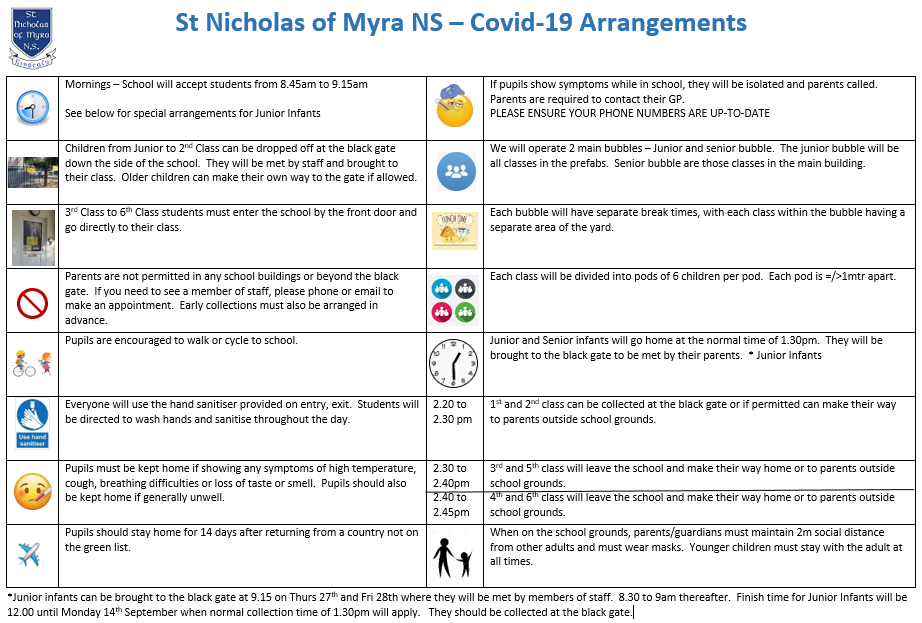 ---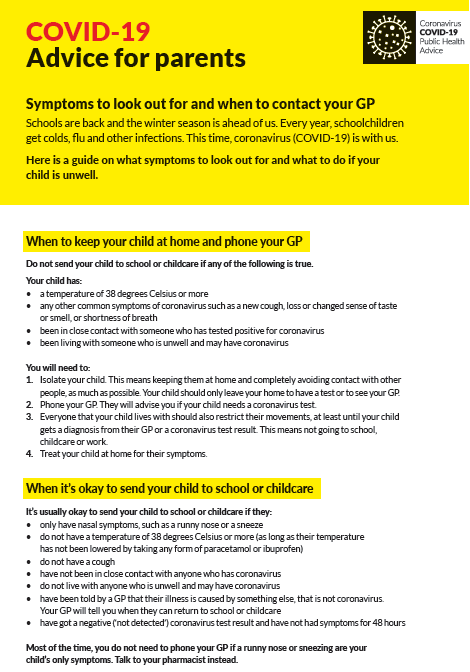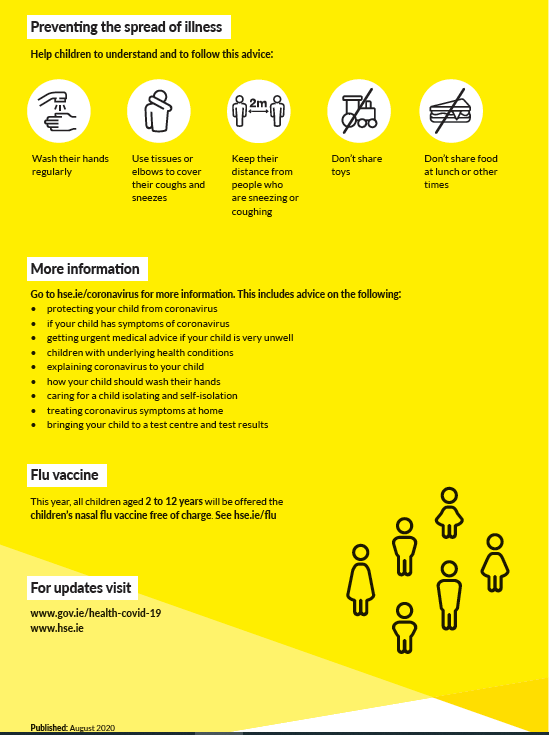 ---
Links for additional information:
The first link provides NEPS advice & resources during Covid-19 and includes information for both parents and students on how to Calm and Support your Child, Managing Stress and Anxiety and information on Panic Attacks for students. See Below:
https://www.gov.ie/en/publication/af24b-wellbeing-guidance-documents-for-parents-students-and-schools/
The second link is a very useful topic-by-topic guide to a range of questions and queries about returning to school for parents:
https://www.gov.ie/en/publication/389bd-topics-being-raised-on-the-back-to-school-helpline/
Video for primary school students explaining what returning to school will look like for them. Its provided in the links below as well as further information on Back to School for parents, staff and professionals.
https://www.gov.ie/en/campaigns/a128d-back-to-school/
https://www.gov.ie/en/publication/2d3af-advice-during-covid-19-back-to-school-advice-for-parents/